Oszillos Mega Scope Simply the best oscilloscope you can get!

---

This beautiful yet informative drawing mode show frequency content and amplitude.
Oszillos-Mega-Scope is a BPM-synced oscilloscope with support for multiple inputs. It gives you a visualisation of the waveforms you feed it with. This can be handy in different situations like compressor-fine-tuning, sound design, drum programming, etc. Oszillos-Mega-Scope features a resizeable and intuitive user-interface that lets you just do you work.
---
If you like it, feel free to make a small
donation via paypal
(not tax deductible). While it is highly appreciated, it is absolutely not necessary to use the software. But a nice gesture nonetheless.
---
Features:
Supports multiple Channels.
Low CPU usage
Supports different zoom-levels (1/32th note to 16 bars).
Two different visualisation modes (separate waves, combined waves).
Gain slider for input-level adjustment.
Resizeable Visualization Window.
Easy and Elegant User Interface.
---
Oszillos Mega Scope used for Side-Chain compression
---
Screenshots




The different draw modes of Oszillos Mega Scope.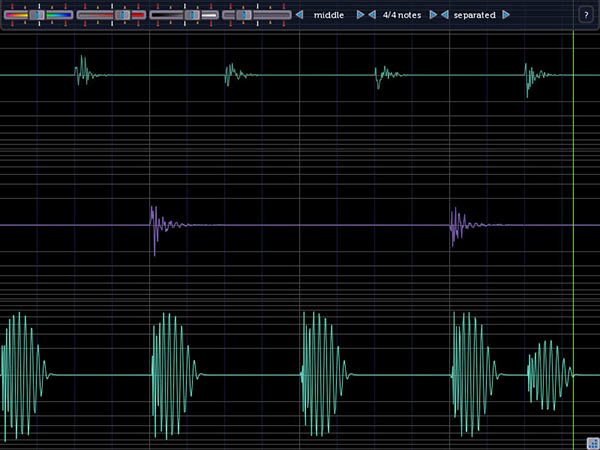 Oszillos Mega-Scope supports multiple inputs. This enables you to identify problem spots in you mix or composition.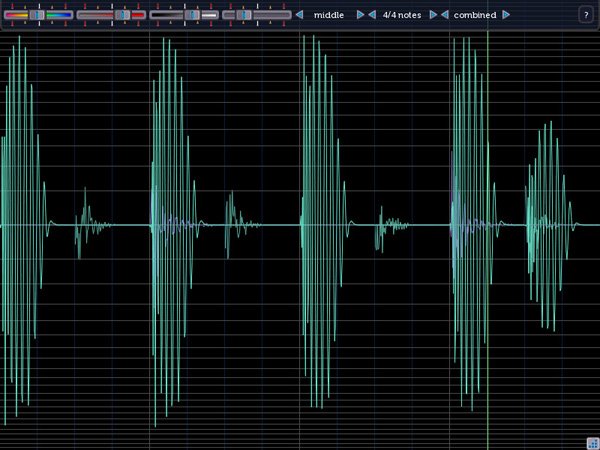 The waveforms of those inputs can be be drawn in seperate ways. Either as seperated waveform or into one colored waveform. This helps you identify the components of you mix.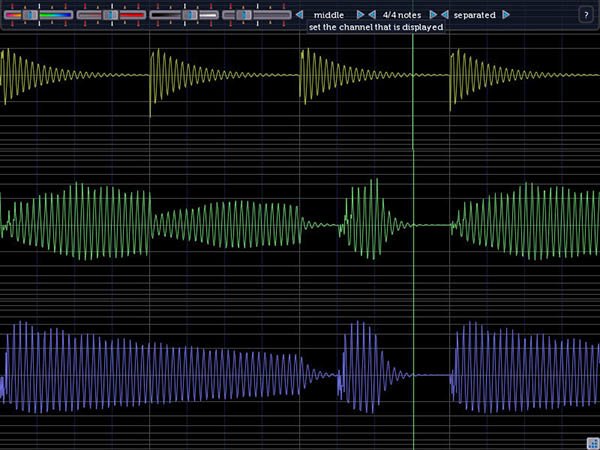 It helps tremendous for example when fine tuning the parameters of a side-chain-compressor on the Kick and Bass. Now you can really see what is going on. In this example you can see the Kick-Drum (yellow), the side-chain compressed bass line(green) and the original bassline (blue). The visual feedback of Oszillos-Mega-Scope really helped to finetune the compressor settings.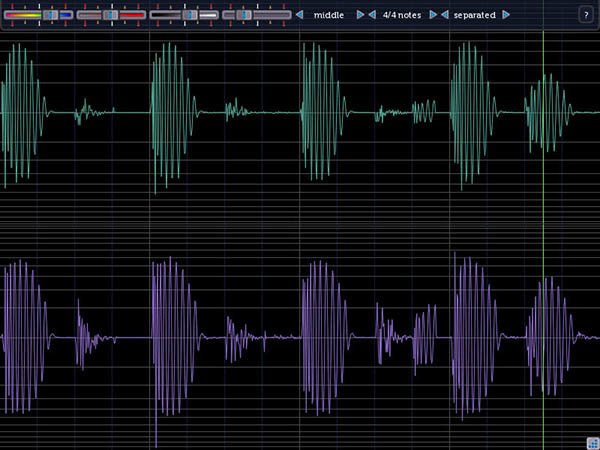 And even with trditional compression: Oszillos-Mega-Scope can be of big help. You can identify the attack part of the audio-material in question easily and fine-tune the attack setting of the compressor with ease. The visualisation of the tail also help to get the release and threshold setting of you favoured compressor just right.